Intro to Full Stack Web Development using Node.js
Description

Learning Node.js is one of the best ways to enhance your fullstack development practice or dive into the field of backend web development. With Foxmula's hands on Node.js online course, you can grasp the concept as well as applications of this highly sophisticated and utilitarian JavaScript runtime.
During the course program, you will be given comprehensive training on Full Stack Web development using Node.js. You will learn to develop complex server-side web applications which utilize strong relational database for storing data on consistent basis.

Project Based Online Course

Our online course on Node.js is entirely a project based Full Stack web development course. During the course, you will be building your own website from the beginning and you will be required to approach the website development like professional developers.
As part of the training, trainers will guide the students on the web development project to provide their invaluable support and feedback. Further, the online Full Stack Web Development with NodeJS course will enable the students to make their websites live and add it as a project achievement to their resume.

What you Will Learn During the Course
Building a backend server as well as the application using the Node.js.
Understand Node.js comprehensively, encompassing the V8 engine as well as the popular event loop.
Learn vital web development concepts such as client server relationship, web requests and the core web protocols.
Connecting a front-end server to the NodeJS and Express backend
Who this course is for:
Any individual who wants to learn to develop full stack apps utilizing the latest web technology
---
Training

1 month Training, 6 months access, Industry-Oriented, Self-Paced.

Certification

Small & basic Objective MCQ type online exams. Microsoft Technology Associate & Foxmula Certification.

Internship

45 days Internship Completion letter post project submission on our GitLab. Projects are Industrial, Small and based on your training.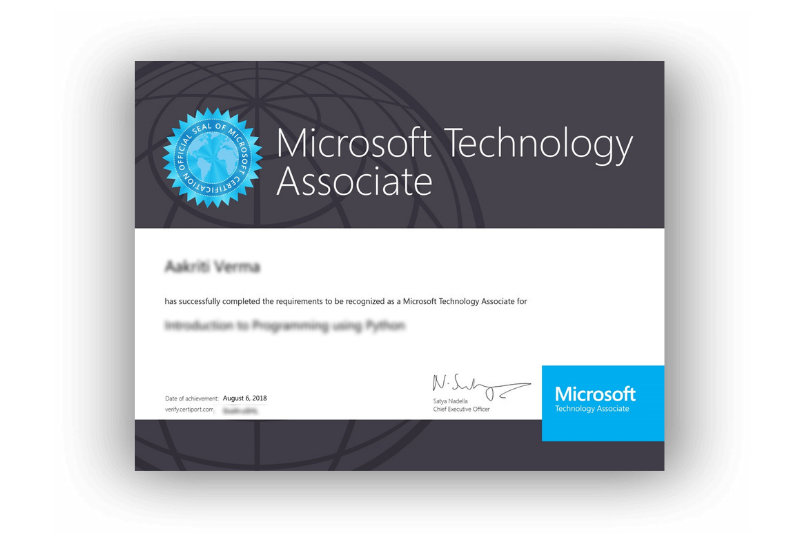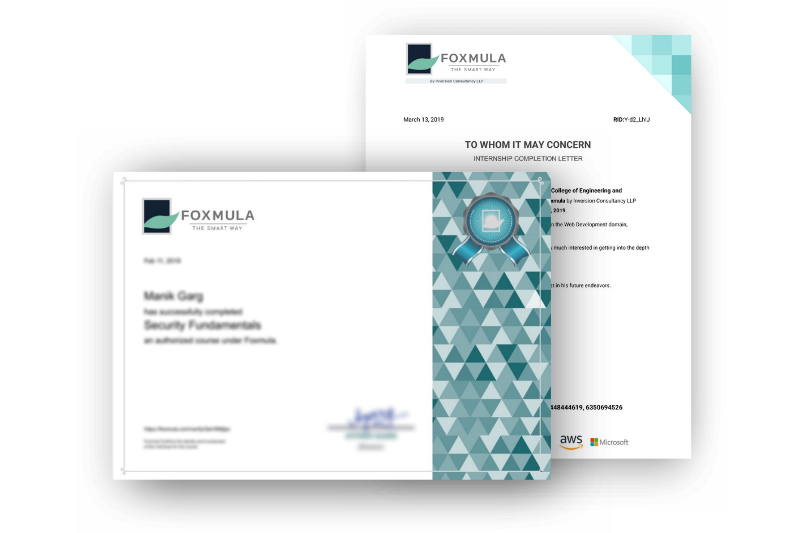 Curriculum
Program with JavaScript Operators, Methods and Keywords
Program with Variables, Data Types and Functions
Implement and Analyze Decision and Loops
Interact with Document Object Model
Interact with HTML Forms
Introduction to HTML, CSS and Bootstrap
Introduction to Server Side Scripting with Node.js
Server Side Framework: Express and EJS (Embedded JavaScript)
Connect to MongoDB Database with Mongoose
RESTful APIs for external integrations
Adding Authentication with bcrypt and Passport.js
Getting it altogether for Final Project
Handling Web based softwares in Enterprise (Design Architectures & Action Plan with SCRUM)